We are supported by readers. When you purchase through links on our site, we may earn an affiliate commission.
Devices such as laptops have several network adapters which enable them to get connected to Ethernet and Wi-Fi together. But, it is a common question should you turn off Wi-Fi while using Ethernet for improved security or performance? 
You don't need to turn off Wi-Fi while you are using Ethernet, but if you turn it off, it will make sure that the network traffic doesn't get accidentally sent to the Wi-Fi and not Ethernet. It also provides higher security because there are just a few routes to the device. For those who hardly care about the network traffic travelling to WI-FI instead of Ethernet, Wi-Fi can be left turned on without any risk. However, for doing so, there are many ways by which you can turn off Wi-Fi while you use Ethernet on a device and router too. 
What is Ethernet?
Ethernet is the way by which computers and other network devices can be connected in a visible space. It is mostly referred to as a LAN that stands for Local Area Network. The concept of an Ethernet network makes it possible to share information, data, and other files between computers and other devices with a lot of efficiencies. Ethernet cables are a category of network cable which are designed to function with Ethernet ports. These ports can be discovered on computers, TVs, routers, and other devices which are network enables.
What is Wi-Fi? 
Wi-Fi is a technology of wireless networking that enables the devices like desktops, laptops, wearables, smartphones, and other equipment like video cameras and printers to interact with the Internet. It helps these devices in the interchange of information worthy each other, developing a network. Internet connection happens via a wireless router. Internet connection happens via wireless router. When Wi-Fi is accessed, you can connect to any wireless router that enables all devices with high compatibility to WI-FI to work with the Internet. 
Should you turn off Wi-Fi when using Ethernet?
Based on the kind of devices you own, you'll find that some devices have a single network adapter for allowing the device to connect only to Wi-Fi or Ethernet, but some of them come with multiple network adapters which enable the device to be connected to both at once. Mostly, smartphones can use only Wi-Fi but a laptop has both the ports which allow it to get connected to a wireless network as well as Ethernet too.
Can you use Wi-Fi and Ethernet together? 
You can use Wi-Fi and Ethernet together for connecting your device with the home network. This is made possible by the router, which comprises both Wi-Fi antennas and Ethernet ports. Both of them get connected to another antenna that can be found inside the router. The unconnected antenna becomes responsible for creating a local area network that increases the possibility of a connection being shared among the already connected devices. If you connect a device to any network that uses Wi-Fi, it can communicate with another connected device through Ethernet because they are connected to the same network. 
The process by which they connect initially can be separate, but you don't need to worry about it in long term. Any device like a laptop needs several network adapters which enable it to get connected to both Ethernet and Wi-Fi. You can use both the adapters to form an initial connection together, but you can just one at a time. There can be instances when you might face problems on a device when it is connected to Wi-Fi and Ethernet together. Sometimes, it might cause a clash which can lead to loss of connection. If you face these connection issues while connecting to both Ethernet and Wi-Fi, there are a few ways by which you can turn off Wi-Fi while Ethernet remains connected.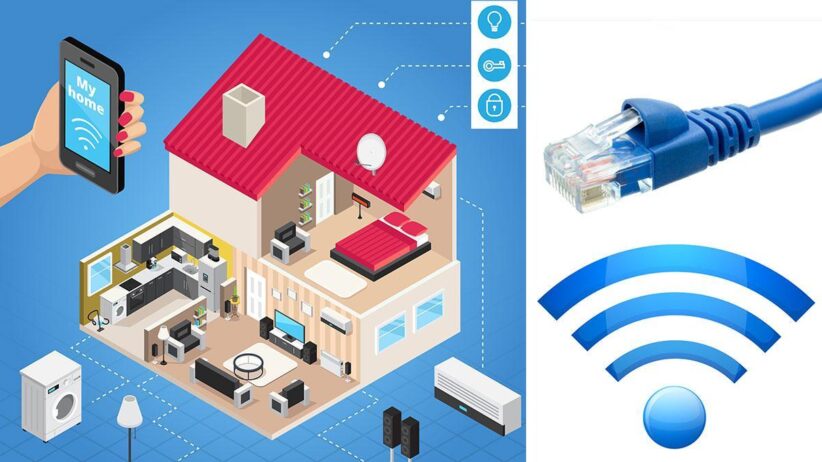 There are various types of routers that are available in the market presently. Some of them offer only wired connections whereas, others offer only Ethernet signals. But, several routers offer both connections. These routers are known to be supportive of " mixed network". In a mixed network, devices can connect to a network in a wireless way and through Ethernet cables. So, this is how both Ethernet and wireless connections can work together. 
If you consider devices, one connection can easily work on a device, be it an Ethernet connection or a wireless connection. If your device is supportive of both the connections and connect to both in such a case, LAN connection is preferred more because they are mostly faster in comparison to the wireless connection. The device shows that it gets connected to both connections but will only use one connection for passing on and receiving the data to and from the router. This way, both these connections can function together but, preference is given more to the Ethernet connection. Once you disconnect the Ethernet connection, your computer will move to the wireless network that it is connected to from before. 
Can you use Wi-Fi and Ethernet to get connected with different networks?
In case, you are having any device which has several adapters, you can use all of them for connecting to various networks at once. If you want, you can connect your device simultaneously to the primary network and guest network. It can't be useful for you to use both of these networks for connecting to various networks but, there are a few benefits of the same. 
If you find that the network switch is supportive of the network cards you use, it can be helpful for all adapters in teaming up together and rises the bandwidth made available via network adapter teaming. Another cause can be in which you use one adapter as primary and another one as a standby in the case of failure of the main adapter due to any reason. This is referred to as High availability or redundancy.
How can you use both Ethernet and Wi-Fi together on your laptop?
Several applications can be downloaded and used for combining the connection from various networks to increase the internet speed on your laptop. Here are the steps you need to follow for the same:
Connecting Ethernet cable from router to a computer port: If you are unable to find any port, you can connect a network adapter that is used to connect the USB port to Ethernet. This can help in resolving the concern.
Connecting a computer to any wireless network that is different from a wired network: This refers to the fact that wireless connectivity should be coming from ISP/different network. 
Combining the speed of both with VPN apps: These applications develop a specific connection that is a combination of both the connections because the computer has the potential of using only one connection at a time. 
Check various applications and use the one which provides the highest internet speed: Ensure to keep an anti-virus handy because downloading any such application can be dangerous for your device and might lead to corruption. 
This is the only procedure by which you can use both the connections together on a device. This technique can be used when someone is facing too many internet problems while using one connection. In case, both connections are weak, a combination of both might just turn out to be stronger for your device. 
It can be said that you don't need to turn off Wi-Fi while using Ethernet. It simply means that traffic over the network is not sent to the Wi-Fi by mistake when it was supposed to be sent to the Ethernet. It is also worth mentioning that turning off Wi-Fi when it's not in use can provide high security by the probability of someone else getting access to your device, but it can be a hassle for you to turn the Wi-Fi on and off constantly. To improve the security of the network, you must turn off a device when it is not in use. When network devices are inactive and offline, Wi-Fi war drivers and hackers can't cause any potential harm to these devices.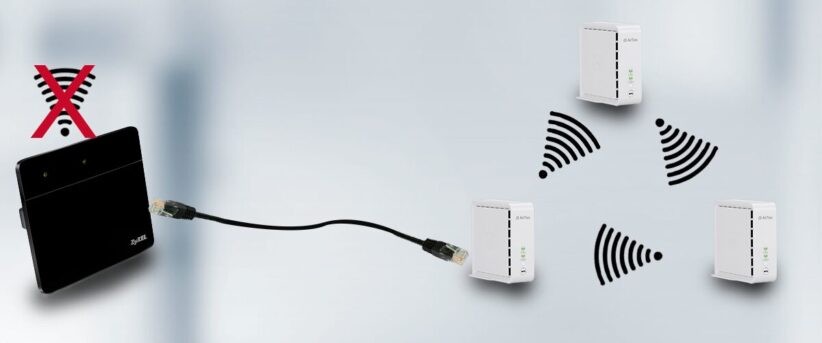 The advantage of security is enough to make this approach noteworthy. Nevertheless, as computer networks can be difficult to set up initially, many people don't want to de-construct a well-developed system that is functioning properly. Plugging out or turning the unused network devices off can help in preventing damage caused due to electrical power surges. 
Conclusion
Wi-Fi doesn't necessarily need to be turned off whenever you are using Ethernet but you must consider several points about different conditions. You need to understand the idea of wireless and wired connections nevertheless you could then set up your home network when moving into a new workplace or home. It is the most important thing you should know if you want to connect all devices in your home to be connected to a single network. Understanding these aspects of networking can help you in a lot of ways, apart from setting up your home network.