We are supported by readers. When you purchase through links on our site, we may earn an affiliate commission.
Things have changed a lot in these past few decades. One device that can be found handy with most of us is a laptop. None can involve with the outside world without a laptop. This device is the only way to stay connected to the rest of the world. A single device is flexible and can do multiple tasks.
Choosing a perfect laptop can give you a real headache. In this ocean of updating devices, you must keep a clear goal. In recent times, there are two laptops which are preferred by millions of people around the world. You are aware of HP? But do you know about its major success, that is HP Envy and HP Pavilion?
All about HP
Bill Hewlett and Dave Packard began their journey from a garage. Now it is one of the leading computer brands. In 1939, the two gentlemen started their own company with their surnames that is Hewlett and Packard. As a result f their hard work and dedication, their oscillator manufacturing company turned into a computer manufacturer, within few years. The HP Envy and HP Pavilion are two of their most successful innovations worldwide. These two laptop series have been ruling over the tech market for a long period.
Both HP Pavilion and HP Envy have amazing features. The laptop series of HP are remarkable and each one of them is best in its way. But you cannot buy both at the same time, right? If you are about to buy one, the decision must be a little challenging. For this, you can rely on us. We will be telling you about every fact regarding HP Pavilion and HP Envy. To reduce a little more load, here we represent the differences between HP Pavilion HP Envy.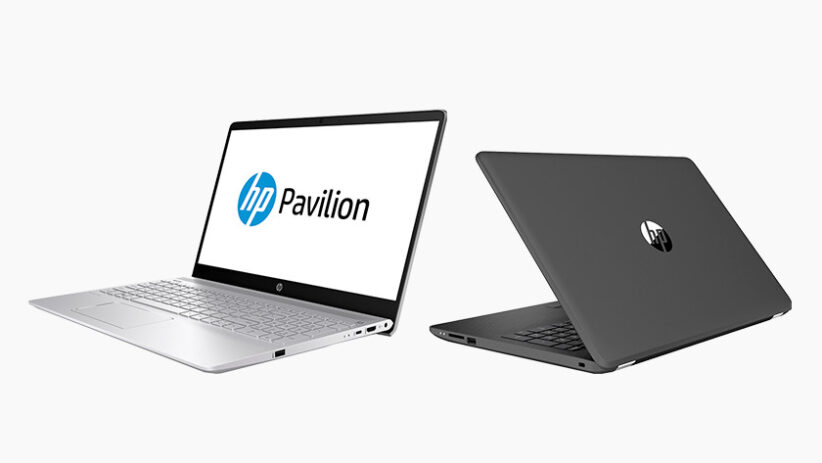 What is HP Envy?
HP Envy is best known for manufacturing laptops, desktops computers, and printers. This is one of the famous laptop series of HP. Around 11 years ago, on 15th October 2009, HP Envy was introduced in the tech market. Since then it has been ruling over the world, with its fascinating inventions. Generally, the HP Envy targets the consumer or home purposes. 
With the operating system of Windows, HP Envy is fulfilling all our needs gracefully. It started as a high-end version and has four lines running in the current market. In the next section, we will be exploring the different series of HP Envy.
Distinct models of HP Envy
The HP Envy laptops are highly preferred and the four series of HP Envy have been running successfully for a long time. Each one of them has amazing features which made our daily activities easier. Let's know about the features of the devices: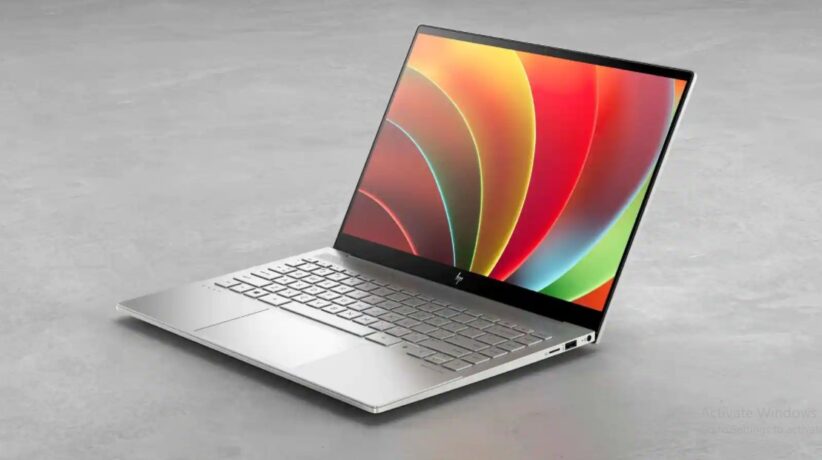 This laptop is suitable for constant usage in a day. HP ENVY 13 has top-notch firepower with Intel Core-i7 10th gen mobile variant. Not only these, but you can enjoy the best 4 Cores and highly appreciable battery life; this laptop can run up to 10 hours daily.
If you want to use a laptop that can compete with a desktop then the HP ENVY 15 is the best option for you. This laptop has a top-notch workstation and is best for daily use. It can easily support your rigorous workload.
Most of the laptops have a screen of 15 inches. HP ENVY 17 has 17 inches screen which can easily compete with any kind of PC. This laptop can be used for any purpose and especially if you do not like sitting in front of the small screen and struggle to look at it.
 The X360 model of HP was the biggest bang in the market. The mid-range laptop has all the characteristics that anyone can ask for. It has an AMD chipset that can outperform in any dimension. The integrated VEGA graphics card is a cherry on top.
HP Pavilion 
The HP Pavilion is a consumer-oriented laptop and desktop line. This was introduced 26 years ago, in 1995. With the Windows operating system, HP Pavilion is suitable for both home and office usage. In the year 2002, the HP Pavilion merged with Compaq. This laptop series has four different models, which are explained below: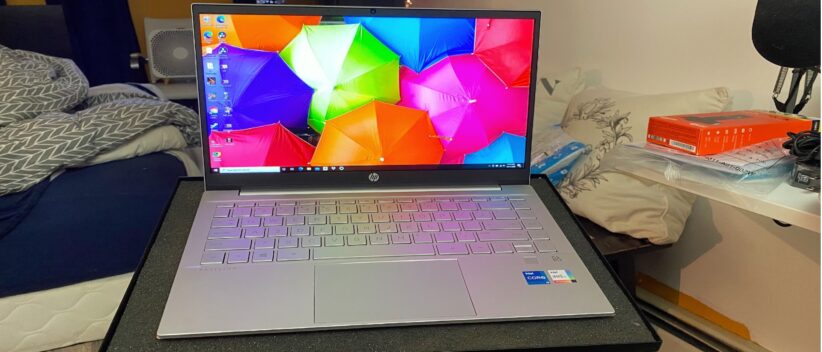 The uniqueness of HP Pavilion 13 is its design; it has a very funky and colourful look. The laptop comes with Intel Tiger Lake CPUs and the new Xe graphics. This laptop has 13 inches screen and a 3-sided micro blaze.
This model of HP has 14 inches screen and great battery life. It can easily run up to 8 to 9 hours. There are many similarities between HP Pavilion 13 and 14.
With an AMD chipset and 15 inches screen, it has achieved the top model tag along with the Pavilion family. 
The device has a 4k screen and 1TB of SSD.
Good for the gamers that Pavilion gaming laptop is here. With 16 inches FHD screen and 144 Hz refresh rate, it becomes the best version of itself. There are 3 GPU options and it has Core i5-10300H.
Differences between HP Envy and Hp Pavilion
Now that you are aware of the models of HP Pavilion and Envy, it can be slightly easier for you to understand the differences. Both the series come with impressive features and qualities. You just need to find the right one for yourself. For a deep understanding of the features is important to know about them, which are stated here:
 The HP Envy 13 has NVMe SSDs from Toshiba, which has a capacity of 512 GB. SSD; is considered to be a new technology and the HP Envy series has adopted it gracefully. Out of the total storage, 443 GB is available for the users. Whereas HP Envy 17 has 1TB storage.
The Pavilion series have SSD storage and you can volume up the SSD up to 512 GB. HP Pavilion X360 comes with internal storage of 2 TB. The other models have SATA HDD attachable options.
All the laptops of HP Envy have a great memory; the size might vary from one to another. On average all the laptops have 8 GB RAM. Envy 13 has remarkable memory of 16 GB. This can support hard-core gaming and video editing.
The Pavilion troop offers more than the average memory. Compared to the price, Pavilion 5 offers around 16 GB of memory. The HP Pavilion X360 has 8 GB RAM. You can use it for light games as well.
The HP Envy squad has Intel Processor. Envy 15 and Envy 17 have a 10th Generation Core i7 processor whereas Envy 13 has a Quad Core i7-8565U processor and TDP of 35 watts. The new model of HP Envy; which is X360, has an AMD processor.
On the other hand, the HP Pavilion laptops have great qualities. The Intel processors of the laptops can be increased up to 3.9 GHz. HP Pavilion cs-003ng has Intel Core i5-8250U processor and cs3096nr has a 10th generation Core i7 processor. Some models come with AMD Ryzen processors 5 and 7.
The Envy 13 Core has NVidia GeForce MX250 GPU. This feature is suitable for gaming. It can run old and 2D games smoothly. But this GPU might not be suitable for high graphics work. Well, these graphics are better than any integrated graphics.
Pavilion X360 has Intel UHD Graphics 620 GPU. Pavilion 15 is anyone between GPUs or Radeon Vega graphics card.
The Envy squad always had that catchy look. Envy 15 and 17 weight 2kg. Envy 13 has less than 0.6 inches in width. The dimensions are 12.1 x 8.3 inches and weigh only 1.27 kg; isn't that great for carrying.
Pavilion X360 has the dimension of 12.76 x 8.78 x 0.81 inches and weighs around 1.5 kg. On the other hand, Hp Pavilion 15 is less than 2 kg. All over they are more flexible and travel friendly.
When we consider the battery power, the Envy series beats the Pavilion series. The Envy can run up to 11 hours and the Pavilion can run up to 10 hours. After testing with multiple tasks and Wi-Fi, it has come to light that the Envy laptops can run longer.
The Envy 13 starts with $759.99, which is the cheapest price in the Envy team. HP Envy laptops are quite expensive, but it comes with high features and attractive looks.
The HP Pavilion models have the same cost and have quite similar features. HP Envy Pavilion 15 costs 4749.99. The storage, the processor is quite similar between them. Envy 17 starts at $41049.99 and the price of X360 varies from the range of $659.99 to $1199.99.
Conclusion
Both the laptops are incredible in their ways and are popular in the market. You can also get similar features, but not in every case. The Envy laptops have lightweight, have a precise touch display, and have a very friendly touchpad. With excellent battery life and a variety of screen sizes, it can grab anyone's attention. But it is expensive and not much outdoor-friendly.
The Pavilions have a robust design and are very flexible for storage and transport. You can experience smooth performance with the HP Pavilion. At the same time, the laptops have less battery life and sub-par display. Both can be an excellent choice, you just need to find the right device according to your usages.