We are supported by readers. When you purchase through links on our site, we may earn an affiliate commission.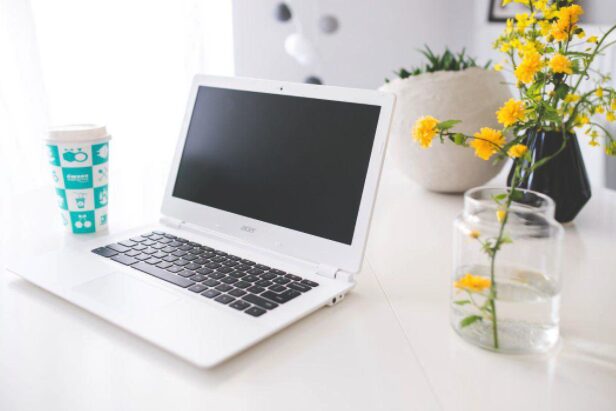 Doing business today means you need to be online constantly. Communication platforms like Slack and Zoom now form the backbone of workplace communications, and tools like Google Workspace let you access and collaborate on projects remotely. As traditional modes of work slowly resume and your schedule becomes more hectic, you may be looking for a cheap and convenient device to enhance your day-to-day work experience.

For this, consider the Chromebook. These laptops run on Google's ChromeOS, making them lightweight in terms of both hardware and software. As a result, they're cheaper and faster than traditional laptops. However, you have to remember that unlike gaming laptops that come with heavyweight features such as a powerful CPU, extra RAM, and expanded SSD storage, Chromebooks are essentially a bare-bones computer that come with basic to mid-range specs. But if your work is mostly browser-based, you're going to get more for your money with a Chromebook.

Today's major laptop manufacturers have released their own versions of the Chromebook, and each have their own merits. Try browsing our brief run-through of some of today's best models below — you just might find the perfect Chromebook for your needs!

Google Pixelbook Go
Starting the list is a Chromebook from Google itself. The Pixelbook Go supports Intel's i5 and i7 processors and sports 8GB of RAM, allowing you to multitask seamlessly. A 1080p touchscreen, backlit keyboard, and an additional rippled base that allows for a more comfortable grip make it an ideal on-the-go companion. You can even work into the night with its battery life, which exceeds 11 hours on a full charge. This model was made to last. In fact, the Pixelbook Go has delivered so well the next iteration will not be released until 2023.

Acer Chromebook Enterprise Spin 713
We've previously lauded the Spin 13 as a business laptop, and the 713 delivers just as well. It's water- and dust-resistant, and both touchscreen and touchpad are made with Corning Gorilla Glass. The frame can flex up to 360 degrees for easy collaboration and use in limited spaces. It also has a 2,256 x 1,504 resolution screen, 8GB of RAM, and compatibility with Intel's i3 chips or higher. Uniquely, an additional HDMI port makes it perfect for presentations. As an Enterprise model, it comes with unlocked ChromeOS business capabilities, and your IT staff can manage it remotely when needed.
Samsung Galaxy Chromebook 2
If portability is your foremost concern, this Chromebook is for you. A high-density interconnect PCB means all functions are packed into a smaller space, allowing for a Chromebook that is 0.55 inches thick and weighs just 2.71 pounds. Yet it doesn't compromise on quality. It has a vivid QLED screen, a backlit and user-friendly lattice keyboard, Android compatibility, and a built-in stylus. Though it only comes with either an Intel Celeron or i3 processor, the Galaxy Chromebook 2 delivers both form and function and is still great for low-impact, browser-based work.
Lenovo ThinkPad C13 Yoga Chromebook Enterprise
Another Enterprise model, the ThinkPad C13 offers a more premium feel than other options on this list. Much like the Spin 713, this laptop is made of military-grade materials — but still delivers on the iconic ThinkPad design. It also comes with a 4K OLED display option, up to 8GB of RAM, and is the first Chromebook on the market with compatibility for the AMD Ryzen Mobile 3000 C-series processors. Ultimately, this means it runs smoothly for both work and gaming. If you're big on security, you might also love the Google H1 security chip, fingerprint sensor, and Kensington lock that come with the model.
With so many options for business laptops, it's better to get your money's worth and purchase a model that's suited to your line of work. Hopefully, this list gives you some insight into which Chromebooks will fit your needs the most.